Rankings Update.. redraft, dynasty, rookie!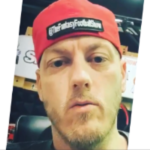 Ok, so Week 1 is in the books.. time to look at the 2022 Rankings "Rest of Season"... outside of the Weekly Rankings, all of the Site's rankings are always "now" moving forward... so as if drafting right now (heading into Week 2) go-forward.
What is out of place? Note, sometimes when I do an overhaul, a player gets bumped or a bracket goes missing 🙂 So please let me know if something seems off.